Registering a Information Service (IS)¶
According to Digital Service Standards, an informational service (IS) is a digital service that publishes content or provides information to help users understand and connect with the Government or its programmes/initiatives.
---
Pre-requisite¶
To be registered on WOGAA, the website need to be a Fully Qualified Domain Name (FQDN) [such as https://example.com] . If you are required to register a sub-directory or sub-path [such as https://example.com/subpath], kindly contact us at support@wogaa.gov.sg for assistance.
The service must be accessible from Internet.
Have you registered your new system with the Digital Governance Platform? If you have not, please click https://ssp.dgp.tech.gov.sg/ (intranet only) to register your system at the Digital Governance Platform.
---
Please do not add your test or staging site here! Live or production sites only. Refer here for steps to register IS or TS Test Site
Steps to Register IS on WOGAA¶
Step 2. Add Digital Service¶
Navigate to Manage > Manage Service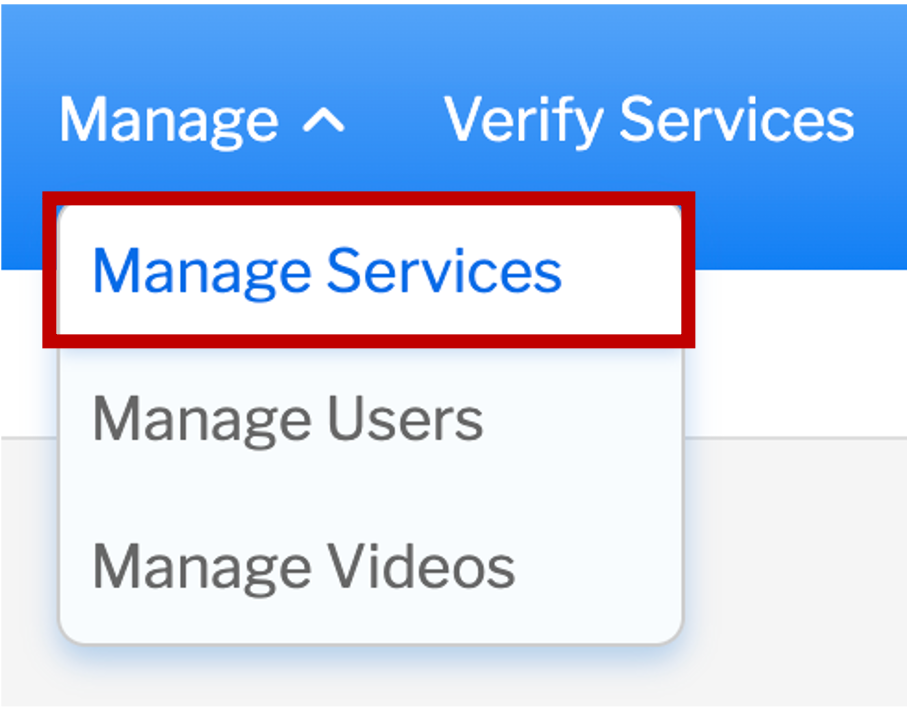 Click on Add Digital Service

Click on Informational Service (Websites/e-Services Portal)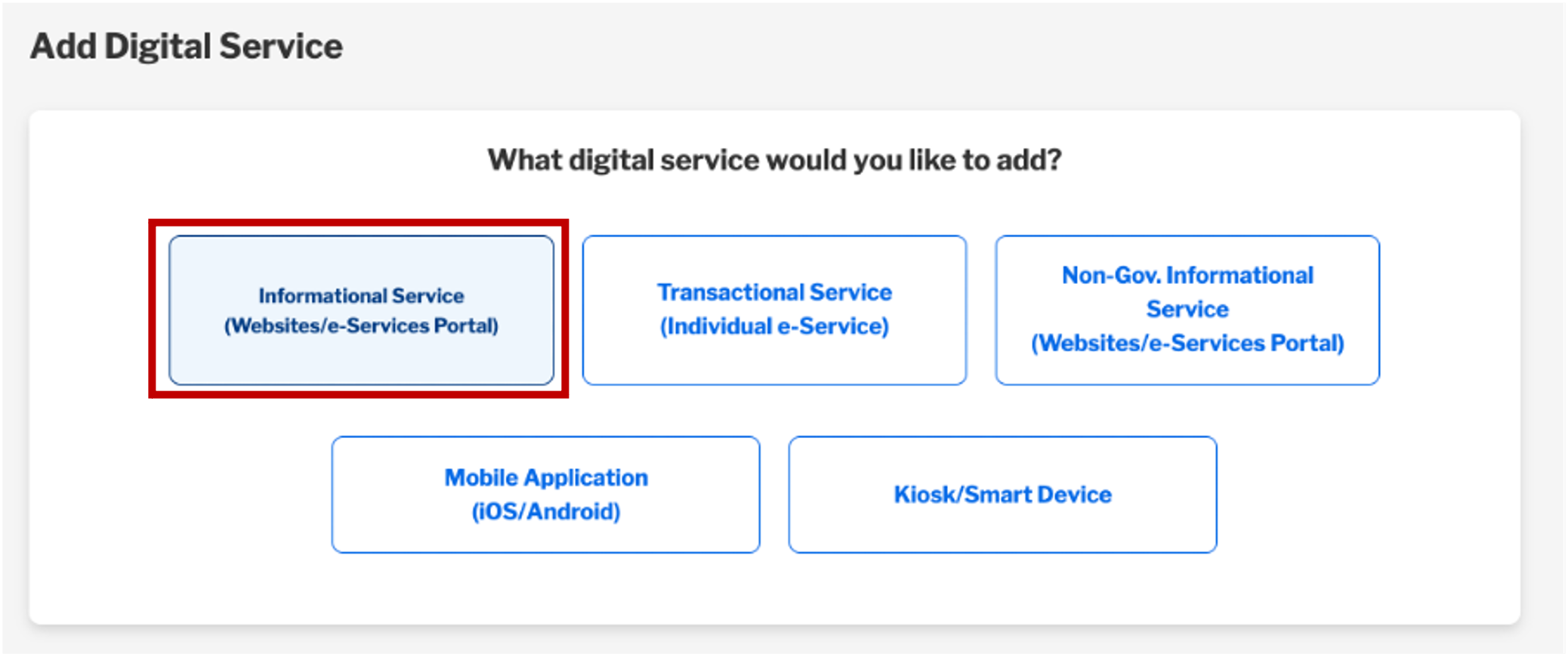 Step 3. Background Details of Informational Service¶
Before you proceed, please prepare the following information listed below:
1. Name of Information Service
2. URL of Information Service
3. Description of Information Service
4. Site traffic based on monthly average
5. Date made available on internet, and planned decommission date (optional)
6. Size of Information Service
7. Type of Information Service
8. Target audience of Information Service
9. Information Service usage and availability
10. Officers-in-charge of Informational Service
11. Details of ICT system registered in DGP (*details can be added after registration if not available)

Enter the require information into the form and click on Next
Step 4. Details of DGP ICT System¶
Enter the details of ICT system registered in DGP into the form below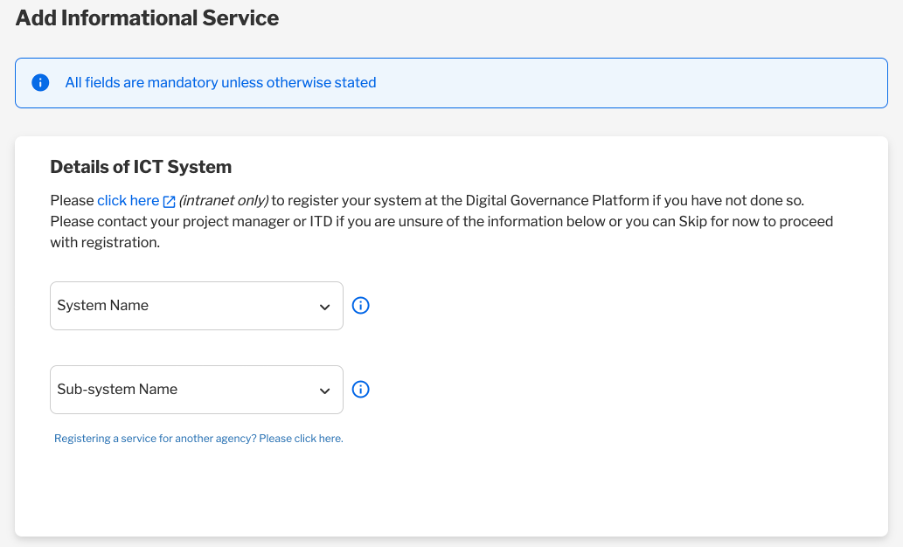 If you're a subcon-ed user and unable to locate the ICT System information, please click on "Register a service for another agency link".
If you do not have the ICT system information handy, you may skip this step and enter in later.
Step 5. Complete Registration¶
You've successfully registered your Information Service.

As a best practice, you should test the code on your staging environment before deploying it on your production environment. Please follow the next steps to register your test environment.
---